MINISTRIES & PROGRAMS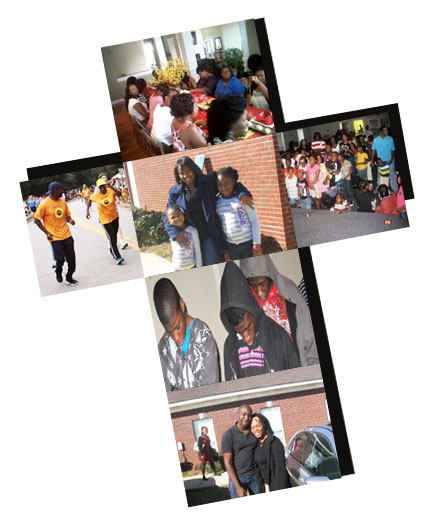 Greeters/Ushers
The greeters are the official hosts to our church, making sure our visitors feel the warmth of Christian love. They also assist in orderly flow of worship, attending to both the needs of the Pastor and worshippers as well as the need to maintain a spiritual reverence for the worship service.
Kitchen
This ministry is responsible for maintaining the kitchen. Their duties also include serving the people of CCU during Youth Bible Study and on other special occasions.
Media/Music
This ministry is responsible for providing a quality media production through MS PowerPoint, music, and instruments. This ministry also makes available copies of each sermon to help edify God's people.
New Members
This ministry provides those who join CCU a chance to become acquainted with the history and overall ministry of the church. It also aims to provide fundamental biblical truth and inspire new members into ministry participation.
Outreach Ministry
This ministry seeks to reach people through meeting their needs by providing basic necessities. The ministry will purchase care baskets monthly for struggling families located throughout the church and the church's community.
Ministry of Praise
The Praise Ministry uses Holy Spirit inspired singing and musical composition to usher in an atmosphere of worship that prepares the spirit of individuals to commune with God, and the hearts of individuals to receive the seed (Word of God) planted by the Pastor.
TEEN Boys/Men (The Guys)
This ministry creates a risk free environment that allows young men to interact with each other through Bible study, general discussion, and recreation.
Transportation
The Transportation Ministry provides van and bus transportation to members and non-members that live in close proximity to our church. This ministry also provides transportation for other ministry groups to travel to special events.
Men's Ministry
This ministry provides men with relevant biblical information regarding their marriage relationship, singleness if unmarried, other family matters and general issues that arise in the life of men. Enjoyable trips are scheduled periodically to create an atmosphere of open communication. Because men are task oriented, the Men's Ministry handles various projects in and around the church edifice and will also tackle projects in the homes of people within the community as an outreach opportunity.
Youth Ministry
The vision of this ministry is to reach children for God in a practical way. This ministry is dedicated to providing love and attention to the youth in this church and in the community through new, innovative, and fun biblical practices. At CCU, we believe children are a gift from God. Therefore, children are provided an opportunity to experience God in a way that is life changing and contemporary. We believe that church should be one of the child's first teachers. We strongly acknowledge God's admonishment to train a child in the way they should go.
The Youth Ministry also provides opportunities for the CCU community to have fun and fellowship with each other through a variety of sports, and fitness activities. It also provides an outreach opportunity through the invitation and involvement of unchurched friends and family in recreational activities.
Health & Wholeness Ministry
The Health & Wholeness ministry provides practical information to help believers maintain their health and get the most out of life. Instructions are given regarding healthy eating, good exercise habits and knowledge to help you gain a whole new perspective regarding the incredible body over which God has made us stewards.
Every year CCU members make it a goal to enter 5K running events that encourage maintaining good habits. If you change your habits, your life will change.